The only thing better than mouth-watering bar-b-que is discovering the passion being poured into it by the pit-master.
Family, friendship, community, and smoking meat. At a defining moment in life, I came to a crossroads; turning down one path for another, I chose to pursue the one path I knew best: Smoking Meat. From those late Saturday nights with my father to a passionate business. With no restaurant experience and a friend by my side, one that genuinely believed in me, I began smoking meat for fundraisers in parking lots. In response, feedback of support and great praise drove the business to where it is today. Presently we are still heavily involved in fundraising, and our goal is to really make a difference in this community and so much more. Programs like the Wounded Warrior Project, cancer research, and high school athletics are held closely within our hearts.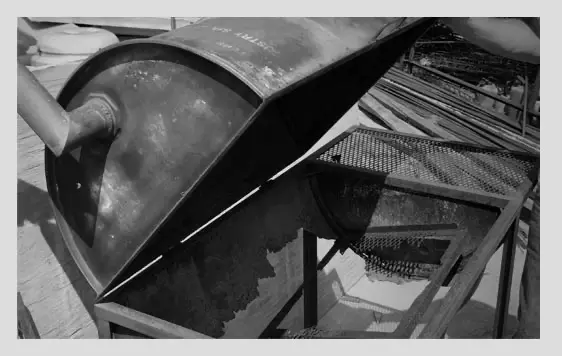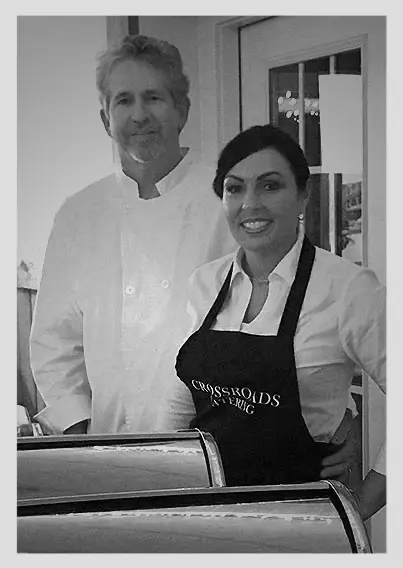 My bride of 22 years, and the mother of our three beautiful daughters, is such a light in my life. Through thick and thin, she has supported the dream of helping our community. Whenever she can, her help is there.
David, a friend from the sandbox days, has played a critical role in helping the business come to where it is today. With a friend like David by your side, you can do just about anything. While life throws many unpredictable curveballs, having those meaningful relationships in life – friendships, families, and networking can help many through the hardships that come their way. David and I have met folks we would never have without Crossroads Bar-B-Que. So, come in and say hey. We love making new friends, we want to help provide that support, and we most definitely want to give back to the community that has given to us.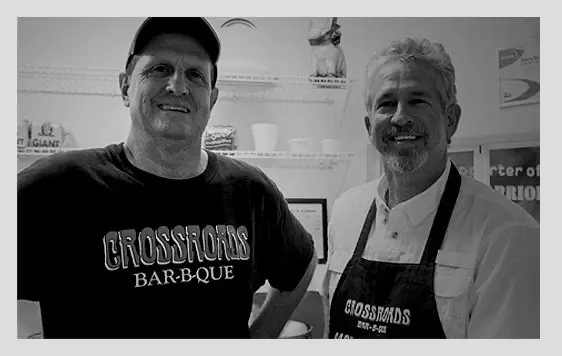 It's not just about the meat here at Crossroads Bar-B-Que. It's about family, friendships, and long-lasting connections within these four walls and the people supporting us from which we thrive. Let us help make things easier for you, and help us aid our community and our family. Visit our fundraiser page for more information and to plan your event or fundraiser now.
Signup now to be notified about special events, promotions and discounts.

My dad told me one time, he said "You do something familiar, but you do it different." Here at Crossroads BBQ we live by those words. From our pulled meat to our Potato Salad, we will give you a BBQ experience like none other in this area. – Gary Magouirk
We love supporting our local communities. Let us help you with your next fundraiser! We have helped local teams and churches raise more than $40,000 with our butts!